The most prestigious French and international rankings regularly distinguish Ogletree Deakins as one of the best law firms in France in the labor and employment law category.
Trophée d'Or 2023 in Social Reorganization
Ogletree Deakins, winner of the 2023 Law Summit, won the Gold Trophy in Corporate Reorganizations, awarded by an independent panel of judges composed of general counsel and management of major corporations on the following criteria:
excellence and progress over time,
the quality and quantity of the year's files,
innovation and the ability to deal with the complexity of a case.
Innovative approach with the PSE/RCC articulation

Collaborative practice organization

Complete support for issues related to the social and political climate
Palmarès du Droit 2023
Ogletree Deakins, was honored on March 29, 2023 at the Palmarès du Droit 2023 awards ceremony held at the Grand Hotel InterContinental Paris Opéra and ranked in the top three French law firms in the Employment Law – Labor Relations category.
Organized by Le Monde du Droit, in partnership with the AFJE (the French association of corporate lawyers), this survey was conducted among lawyers and legal decision-makers in companies (HRDs, CFOs, CEOs, etc.), who evaluated our firm according to specific criteria such as availability, reactivity, ability to provide new answers (creativity), knowledge of the company's operations, understanding of needs, quality of service and remuneration.
Option Droit & Affaires
Ogletree Deakins is singled out in the Restructuring 2023 Rankings (Special Issue Restructuring 2023 No. 621) among the top law firms in PES and related class action litigation, earned its 4ème star this year in the 𝙘𝙖𝙗𝙞𝙣𝙚𝙩𝙨 𝙙'𝙖𝙫𝙤𝙘𝙖𝙩𝙨 𝙚𝙣 𝙋𝙎𝙀 𝙚𝙩 𝙘𝙤𝙣𝙩𝙚𝙣𝙩𝙞𝙚𝙪𝙭 𝙘𝙤𝙡𝙡𝙚𝙘𝙩𝙞𝙛𝙨 𝙖𝙛𝙛𝙚́𝙧𝙚𝙣𝙩𝙨 ranking of Option Droit & Affaires in collaboration with the Cercle Montesquieu.
This ranking is established on the following main criteria:
the legal innovation brought to the files
the quality of the service provided
the involvement of the team with the customers
business growth
the size of the files processed
the type of clientele
the size and autonomy of the team
Lawyer Monthly Legal Award 2022
Cécile Martin, Managing Partner of Ogletree Deakins, has been awarded "Lawyer of the Year" for France in the Labor and Employment Law category of the international Lawyer Monthly Legal Awards 2022 Winners Edition published in January 2023.
Best Lawyers
Our partners Cécile Martin and Jean-Marc Albiol are once again recommended by their peers in 2023 in the international Best Lawyers ranking for the best lawyers in the Labor & Employment category.

Chambers Europe 2023
Ogletree Deakins has been listed in the international guide Chambers Europe every year since the firm was founded.
Team awareness: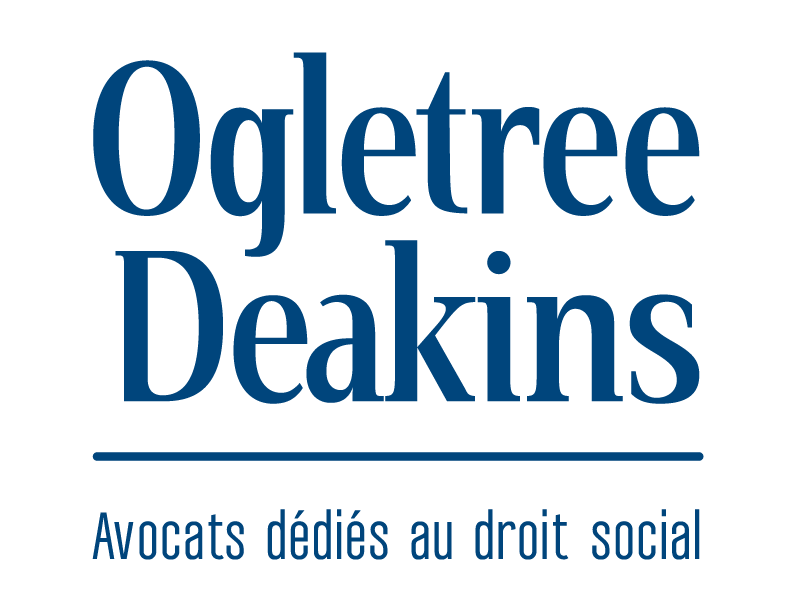 "Ogletree Deakins provides counsel on the full range of employment-related mandates, with particular expertise in individual and class litigation. The group handles internal investigations following harassment claims, with additional experience in working time policies and employee transfer cases. The firm assists French and international clients."
Highlights from client testimonials in the Chambers survey:
They are very responsive and very customer-oriented.

The team provides in-depth legal analysis as well as great availability. The attorneys know how to have an operational perspective and not just a legal one.
Client testimonials:
On every complex case we have worked on with the firm, we have been accompanied by an experienced lawyer. Ogletree Deakins' strengths are his expertise, professionalism, responsiveness and availability. Her team is a pleasure to work with.

The firm was very responsive and great on a complex mandate.
Notable Practitioners: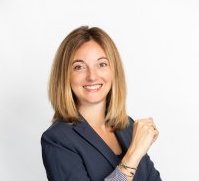 Cécile Martin
"Cécile Martin specializes in executive litigation, discrimination cases and relations with employee representative bodies. She has a thorough understanding of restructuring issues."
"Cécile worked for the French National Commission for Information Technology and Civil Liberties (CNIL) and has retained this expertise; she provides very practical advice on issues related to data privacy."
Jean-Marc Albiol
"Jean-Marc Albiol is used to advising and litigating. He has expertise in harassment, executive terminations and site closures."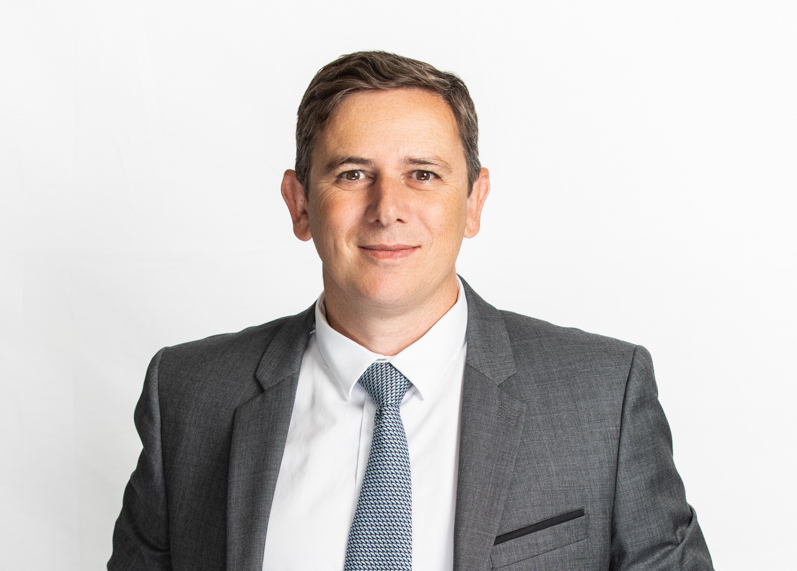 Deciders 2022 Rankings – Human Capital, Social Relations & Labor Law
Ogletree Deakins is ranked in 9 categories in the 2022 edition.
Track record:
This year, the teams obtained a landmark decision that went against the strict analysis of the Ministry of Labor and created the possibility of a PSE following a CCR agreement. The lawyers assisted a motorway concessionaire in a major business transformation case, without any forced departures. Finally, they assisted a family-owned industrial company in the highly publicized closure of two production sites.
Team & differentiation:
Still growing strongly, Ogletree Deakins, which is celebrating its fifth anniversary in France, is innovating for its clients. In March 2022, the firm launched the Employment Law Club in Paris, a privileged circle of exchanges between HR, legal and labor relations professionals.
Individual Risk Litigation – Excellent
Restructuring, social reorganization and related litigation – Excellent
Collective bargaining and labor relations – Strong reputation
Social compliance – Highly visible
Collective and individual remuneration – Strong reputation
Social Security – Highly visible
Complementary social protection – Strong awareness
Mobility and expatriation – Reputable practice
Thomson Reuters "Stand-out Lawyers
Our partner Jean-Marc Albiol is distinguished in the Thomson Reuters international "Stand-out Lawyers" ranking based on the Thomson Reuters annual Sharplegal survey of more than 2,000 in-house lawyers worldwide.
Global Law Experts
Our partner Jean-Marc Albiol is distinguished in the annual survey of Global Law Experts in the category of labor law – Labor & Employment Lawyer of the Year in France – 2023
Predictice
Ogletree Deakins is listed as one of Predictice's "15 Law Firms Making Employment Law in 2023," a ranking based on analysis of the 26 million pieces of content available in Predictice's database.
Awards 2022
Legal 500 EMEA 2022
Ogletree Deakins named to Band 2 of the Legal 500 EMEA 2022 international ranking.
"Ogletree Deakins is the only international employment law boutique in the French market – indeed, the firm counts more than fifty offices located in the United States, Mexico, Canada, the United Kingdom, Germany and France. The Paris office is home to a strong team that has been strengthened with the arrival of Stéphane Bloch (formerly of Flichy Grangé Avocats) in 2021. The firm assists a client base that includes many major French groups, notably from the automotive, banking and aviation sectors. In the latter field, the firm was recently involved in a large-scale downsizing plan and in the negotiation of an ambitious new collective agreement concerning working hours. The firm also assists its clients on a day-to-day basis in the management of complex litigation and sensitive individual cases (often involving executives or managers). The practice is co-managed by Jean-Marc Albiol, Cécile Martin, Nicolas Peixoto and the new recruit Stéphane Bloch. They are surrounded by counsels Karin Dulac and Alexandre Abitbol. Sophie Binder and François Millet left the firm in 2021."
Leading individuals :
Jean-Marc Albiol; Stéphane Bloch; Cécile Martin; Nicolas Peixoto
Very dynamic and available team, always looking for pragmatic and innovative solutions.

The associates are particularly approachable and available.

Jean-Marc Albiol is always available (and if he is not immediately available, he will let us know when he is). He meets agreed-upon deadlines and provides clear analysis and recommendations. He demonstrates a good understanding of potential risks and a practical mindset.